Manufacturing

At PMC, your concepts are important to us and we listen closely to our clients' needs. We have in-house tool and die capabilities and a tooling department that spends time to ensure that the tool design and engineering required are done carefully and strategically in order to achieve the results you the client are looking for. We want to save you time and money.
Our engineering team has a combined experience of over 50 years. They are here to assist you, advise you and help make your product the best it can be. We can engineer from initial sketch to finished product..
Our modern Production facility located in Elkhart, Indiana. We have computer terminals which provide our operators with real-time order and product information and reduce the use of paper in an effort to be more "green".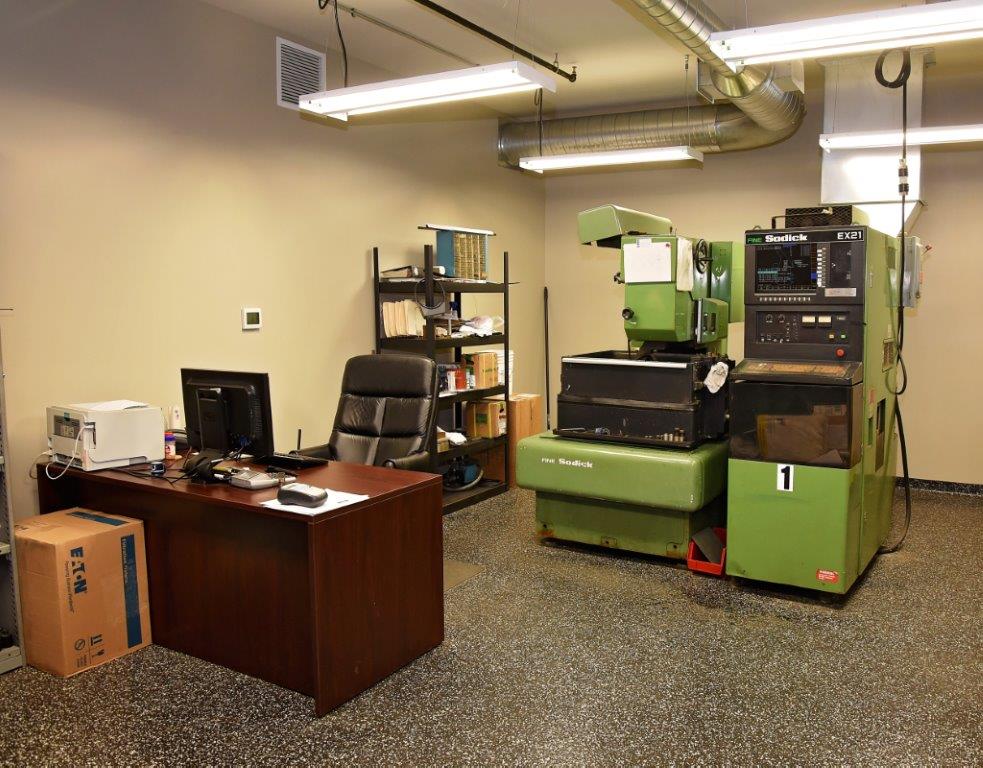 Tool & Die

Engineering
PMC. has one of the premier tooling design and fabrication departments in the industry. It has built its reputation on proven success over many years and an outstanding portfolio of clients. We also have the ability to take in house tools supplied by our clients and modify them not only to run on our equipment, but to manage any issues they once had with solutions that work.
What We Offer at PMC:
Excellent Service
Quick Quote Turnaround
In House Tooling Fabrication
Delivery of both short and long run items
An array of standard colors and custom matches
Stock Programs to fit your requirements
Distributor of Injection Molded parts
Punching
Notching
Premask Application
End cuts Operations
Cut-to-length
Decorative Extrusions
PRODUCTION CAPABILITIES

Vacuum Calibration
Punching and Notching
Fabrication
In-House Die Cutting
3M Tape Application
Engineering and Design
Color Matching
On-Line Printing
Co-Extrusion
Custom Packaging
Single Screw Extrusion
Re-Grinding/Recycling
On-Line Cutting
Decorative Laminates
3-D Model Prototype
QUALITY ASSURANCE POLICY

PMC has reliably provided quality extruded plastic profiles and manufacturing solutions to its customers since 2010. Our objective at PMC is to continually improve our service to our customers in every way it counts: Quality, On-time-delivery, and Cost to name a few
We accomplish this through excellence in: People, Equipment, Customer service and Job performance.
The Quality Management System, at PMC encourages employee ownership and empowerment and is supported by a strong top management commitment to quality excellence.
Quality initiatives focus on continuous improvement, process control, production support, employee training and continuous monitoring of customer satisfaction. PMC has developed targets that it uses to gauge the health of the company and its quality system. To drive continuous improvement, specific key performance indicators have been developed that are continuously monitored to ensure we are achieving our goals.
It is PMC's Policy and Commitment to strive for excellence in all that we do. It is our goal to provide superior quality products and services to our customers on a consistent and timely basis, which meet or exceed the requirements and expectations as defined by our Customers.
Through the promotion of a zero defects environment and adherence to Total Quality Management Principals, we shall accomplish this goals
The continuous development of employees at all levels of the organization as well as the continuous improvement of our manufacturing processes, methods and quality system program will be key to continuously supplying top quality products at a competitive cost superior to the competition as measured by our Customers.
Rich Eppers
President
Philip Matthews Company.